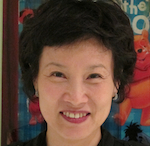 The author is Tian X. Hou, founder and CEO of Chinese equity research firm T.H. Capital
We believe search monetization as well as strong mobile momentum were the driving force behind Qihoo 360 Technology Co. Ltd.'s strong first quarter earnings results and second quarter guidance.
On the back of market share growth, search monetization may catch up driven by Qihoo's ongoing efforts to recruit customers. The company has already set up a national sales agency network. In the first quarter, Qihoo already has 35 agencies in 18 provinces and four first-tier cities. We believe the growth in search monetization can come from the growth in both the number of customers and the cost per click.
In addition, the continuing efforts to improve the search algorithm can be another factor for the upside potential of search monetization. The acceleration may take off in the second half this year and in 2015.
Qihoo's strong distribution power for mobile games may continue to add upside to the company's top-line growth, driven by its large mobile user base. Qihoo's smart phone user base is at 538 million. Downloads of games will increase significantly, and therefore, we revise our mobile game revenue forecast.
Qihoo has become one of the most powerful distribution platforms for web games. As one of the ways to utilize this platform, some game developers are granting Qihoo exclusive right to operate games, which in turn changed the revenue model from net revenue to gross revenue.
While we are not sure if this will be a trend, based on the change in the first quarter, we are making upward adjustment in web game revenue.
Based on the above positive trends, we reiterate our buy rating for Qihoo.
(The article has been edited for clarity)