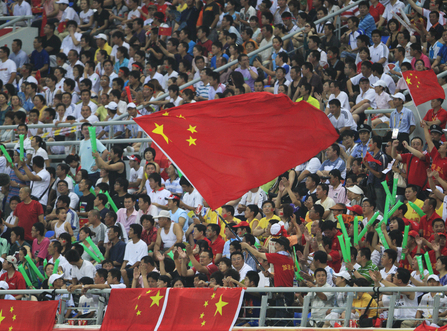 Le Sports is to announce a RMB3 billion (US$460 million) series B financing round and a deal to acquire rights to broadcast China's main soccer championship early next week, according to an article published by Caixin.
The series B round follows a RMB800 million series A fundraising from Dalian Wanda Group, Yunfeng Capital and other investors completed in May 2015.
China Daily, the country's official English language newspaper, reported that Le Sports' series B round was likely to be around US$1 billion.
The sports affiliate of Chinese Internet firm LeTV Holdings Co., Ltd. also signed agreements to acquire the new media broadcast rights of the Chinese Super League for the next two years from Ti'ao Power, which is backed by CMC Capital, for RMB2.7 billion.
In October 2015, Ti'ao Power bought the Chinese soccer championship broadcast rights for the next five years at a record price of RMB8 billion (US$126 million).
Ti'ao Power has paid RMB2 billion for the first two years, meaning Ti'ao Power has already made a RMB700 million profit by reselling part of the broadcast rights alone.
Le Sports says it won't resell its new media broadcast rights to others.
Octopus TV, a Chinese online video start-up bought by Le Sports in January, will be the second new media platform broadcasting the games, as there are only two new media channels allowed in the original Ti'ao Power deal.
Together with the rights transfer, Ti'ao Power also participated in Le Sports' series B funding round.
In January, Le Sports reached an agreement to provide live streaming of Major League Baseball in the Greater China region for three years until the end of 2019.
"Leshi has completely gone crazy," reads a comment on Weibo on the news.
Shenzhen-listed Leshi has embarked on many ambitious projects in the past few years, including building its own brand of super cars and smartphones, as well as developing virtual reality headsets.