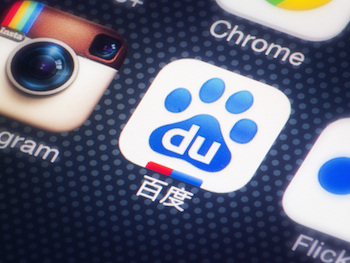 Baidu Inc. has established an early stage investment unit named Baidu Venture to back artificial intelligence, virtual reality and augmented reality projects.
The fund will initially seek to raise US$200 million in capital for the effort. Robin Li, chairman and CEO of Baidu, will lead the venture unit as chairman and participate in project evaluation and investment decisions, Chinese media reported.
The new venture unit will be independently run from Baidu's existing investment teams, allowing it to make fast decisions without having to go through complicated internal approval process.
Baidu established a deep learning research institute as early as 2013, making artificial intelligence a key strategic focuse to shape the company's future.
In 2014, the company hired Andrew Yan-Tak Ng, a machine learning and robotics expert and an associate professor at Stanford University, as chief scientist at Baidu Research in Silicon Valley.
In the past few years, Baidu has invested around 15% of its revenues in technology research, having established research facilities specialized on big data, deep learning and artificial intelligence.