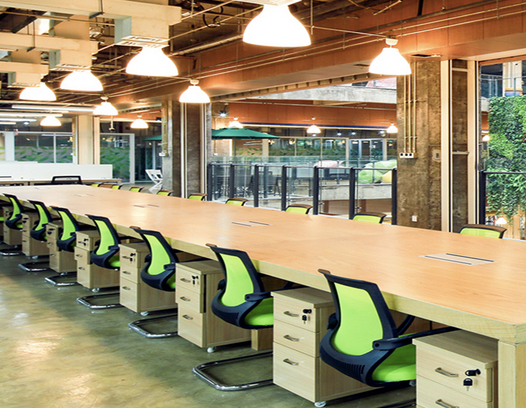 Chinese co-working space start-up UrWork has raised a new round of financing worth RMB400 million (US$58 million) from Tianhong Asset Management Co., Ltd., a fund management firm affiliated with Ant Financial, Chinese property developer Junfa Group and a number of other Chinese companies.
Chinese property firm Dahong Group and Tianming Shuangchuang Technology, both based in Henan province, as well as Shanghai Chuanghehui Fund, were also named as investors in the round. Ant Financial is an affiliate company of Alibaba Group
The round highlights a growing trend toward much broader groups of entities including companies, asset management firms and insurance companies joining venture investors in backing technology start-ups in China.
UrWork, which aims to become China's co-working space leader, has raised six rounds of funding with total venture fundraising of over RMB1.2 billion (US$175 million) since it was founded in March 2015.
It last raised a RMB300 million (US$46 million) pre-B round in June 2016 from Chinese commercial property developer Yintai Land and Zhongrong International Trust Co., Ltd. Three months prior, it completed a RMB200 million (US$31 million) financing round from Gopher Asset Management Co., Ltd. and others.
Its earlier backers include Sequoia Capital China, Zhen Fund and Sinovation Ventures.
Founded in 2004, Tianhong Asset Management is the mutual fund unit under Alibaba Group's financial services unit Ant Financial, providing services to users of Alibaba's Yue'ebao product. As of June 2015, Tianhong managed RMB948 billion (US$138 billion) serving over 220 million individual investors, according to its website.
UrWork was founded by Mao Daqing, formerly an executive vice president of China Vanke Co. Ltd., one of China's largest property developers, since March 2011.
UrWork currently provides 16,535 desks in co-working space locations across 10 cities in China. It was planning to open 36 locations across 16 cities in China, with 120,000 square meters of office space with 20,000 desks this year, according to statement it made last June.