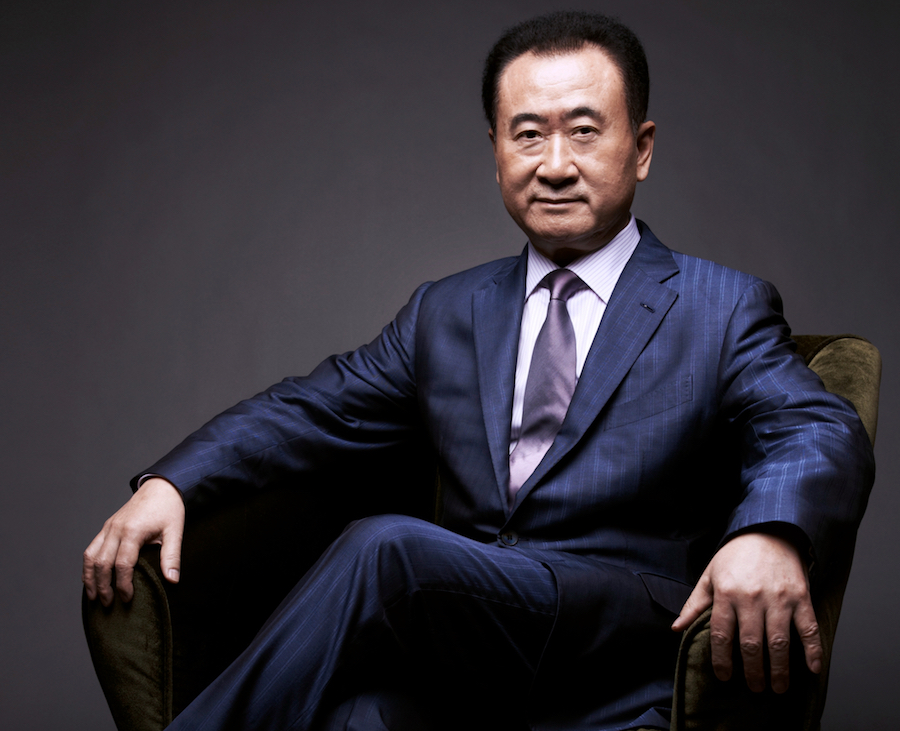 China's richest man, Dalian Wanda Group's chairman Wang Jianlin, with an estimated net-worth of US$31.3 billion, may have suffered his first Hollywood flop, learning the hard way that "there's no business like show business."
The Great Wall, a 2016 action film directed by well-known Chinese director Zhang Yimou and starring Matt Damon, had a disappointing debut weekend in North America, with box office returns falling far short of the company's revenue target.
Co-produced by Legendary Pictures, a Hollywood production studio acquired by Wang's Wanda for US$3.5 billion in January 2016, The Great Wall took in US$18 million at the box office during its premier weekend in the U.S. and Canada, according to statistics from consultancy Comscore.
Films that earn US$15 million to US$20 million in their debut weekend in North America are estimated to eventually bring in total box office earnings of about US$65 million. Wang has said he hopes to bring in US$400 million to US$500 million from the U.S. market and globally.
The production, which was co-produced with China Film Co., Ltd. and Le Vision Pictures, reportedly costed US$135 million to US$150 million to make. It needs to bring in US$450 million in ticket sales in order to break even, based on a unique convention in China where production companies are allotted one-third of ticketing revenues.
The film has already recorded US$262 million in box office revenue worldwide. Assuming it makes around US$65 million from North American ticket sales, it appears that the movie may not break even.
The Great Wall is the first attempt by Legendary to produce a U.S.-China joint film under Wanda's ownership and influence. A historical fantasy about Western mercenaries joining forces with Chinese troops to slay bloodthirsty saurian beasts, the movie has received negative reviews by film critics both at home and abroad.
Wanda's chairman Wang Jianlin has repeatedly said that his conglomerate wants to export Chinese culture and values via Hollywood style movies. Wanda, a conglomerate with business initially in property development, also has real estate projects in Hollywood, including winning a bid to buy a plot of land in Beverly Hills in Los Angeles in 2014.