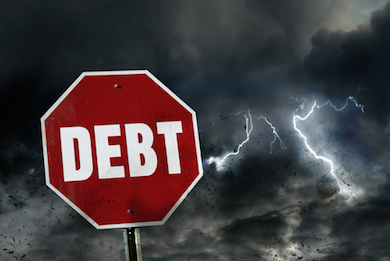 Bain Capital has reached first closing of US$557 million for its Asian credit fund, as the private equity firm aims to capitalize on rising distressed debt investment opportunities in China and other countries in the region.
Bain Capital Special Situations Asia L.P., has tapped 38 investors so far for the fund to reach its first closing, according to a filing with the U.S. Securities and Exchange Commission dated Sept 5. The private equity firm was previously rumored to be looking to raise US$1 billion for its first Asia-focused credit fund.
In May, the firm reportedly purchased a portfolio of real estate non-performing loans (NPLs) worth US$200 million in principal from China Huarong Asset Management Co., Ltd, the country's biggest distressed debt manager. With the first close of its special situations fund, Bain is expected to ink more deals in the future.
Distressed debt opportunities in China and Asia has attracted broad investor interests in recent years. In June, J.P. Morgan's vice chairman of Asia Pacific Zhili Shao left the bank to start a new distressed debt investment firm to capitalize on an expected rise of China's non-performing loans.
Last year, KKR & Co. L.P. teamed up with one of China's four state-run bad banks to invest in credit and distressed debt opportunities in China. Global private equity firm Apollo Global Management also teamed up with the World Bank's investment arm IFC to launch a US$1 billion debt vehicle to invest in distressed debt in emerging markets.
China is viewed as the most attractive distressed debt opportunities in Asia Pacific, as around 52% of those surveyed say that China offers the best investment opportunities in the next 12 months, followed by Japan and India, each with 35% and 7% of investors' vote, according to a report produced by Debtwire in partnership with PwC Singapore and global law firm Reed Smith last year.