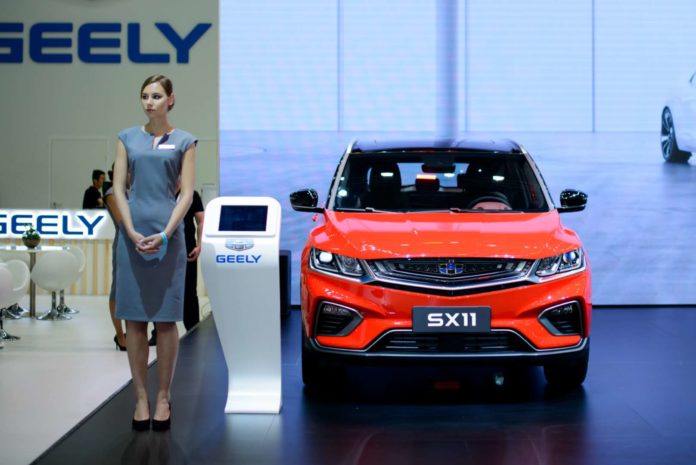 Chinese automobile manufacturer Zhejiang Geely Holding Group is in talks with its German counterpart Daimler AG to set up a 50:50 joint venture in China, with the purpose of tapping into the country's ride-hailing and car-sharing market.
The joint venture is yet to be finalized, said Bloomberg citing people familiar with the matter. But the duo would target China's expanding market for these new types of transport services. The move means Geely and Daimler will take on the country's industry pioneer Didi Chuxing in its home market.
The privately-held Chinese automaker has been exploring an operational tie-up with Daimler since late February when Geely's billionaire chairman Li Shufu took a 9.7% stake in Daimler. The stake turned Li into the largest shareholder of the German company. Daimler is the parent company of the world's luxury automobile marque Mercedes-Benz.
"We have a constructive dialogue with our Chinese counterparts. I believe there is potential for both and there are more opportunities than risks. The situation is promising," said  Dieter Zetsche, chief executive officer of Daimler at the Paris Motor Show in early October, referring to the company's partnership with Geely.
The two companies are expected to seal an agreement in regards of the joint venture by the end of October, said Asia-focused English-language publication Nikkei Asian Review. However, other details of the joint venture, including its capitalization and specific business plans, remain unknown.
Geely and Daimler did not immediately respond to China Money Network seeking for comments.
Geely's chairman Li, who is estimated to have US$14.1 billion in net worth by Forbes, founded the company in November 1986 in Chinese eastern city of Hangzhou.
The company has seen its sales volume steadily increase in China, with its current major competitors in the country being only Volkswagen and General Motors Co.
The company has amassed a stable of brands in the past eight years, including Swedish automobile manufacturer Volvo Car Group, British sports-car maker Lotus Cars and American personal aircraft manufacture Terrafugia.
It backs Chinese electric vehicle sharing company Caocao Zhuanche, which completed a RMB1 billion (US$156 million) series A financing round in January.