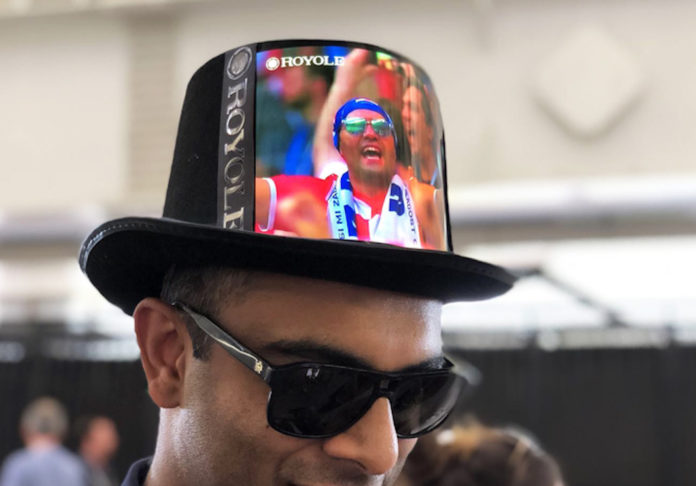 Chinese rollable display company Royole Corp has raised new capital from investors including Yingke Innovation Asset Management Co., Ltd. at a valuation of US$5 billion, according to people with knowledge of the matter.
It's unclear how much capital Royole raised in the new capital injection, but the company is in the process to secure more investment for its series E round, said the person.
Royole last raised US$800 million in equity and debt in a series D round financing in September 2017 from Chinese investment firms including Hanfor Capital Management Co., Ltd., Warmsun Holding Group, Shanghai Pudong Development Bank Co., Ltd., Zhonghai Shengrong and Tanshi Capital, as well as China CITIC Bank, Agricultural Bank of China, Industrial and Commercial Bank of China Ltd., Bank of China and Ping An Bank Co., Ltd.
Watch, listen and read China Money Network's interview with Bill Liu, Royole's founder and CEO
The Shenzhen-based company's valuation has gradually climbed from US$3 billion in 2016 to US$5 billion currently. The pace is modest compared to other Chinese technology companies that saw valuations double or triple in a matter of six months during the past few years when China's "hot money" was eager to invest in tech firms.
In June 2018, Royole said its 1.1-million-square-foot Quasi-G6 mass production campus in Shenzhen, China is up and running for mass production of fully flexible displays.
Royole's products include rollable display clothing and hats, RoWrite, a handwriting notebook featuring flexible display, Moon 3D mobile cinema, as well as flexible display screens for furniture, offices and automobile sectors.
Royole previously raised a RMB1.1 billion (US$172 million) series C round financing from IDG Capital Partners, Shenzhen Capital Group, Shenzhen Green Pine Capital Partners, AlphaWealth, Jack and Fisher Investment in 2015.
The company was founded in 2013 by a team of scientists headed by Tsinghua and Standford graduate Bill Liu.