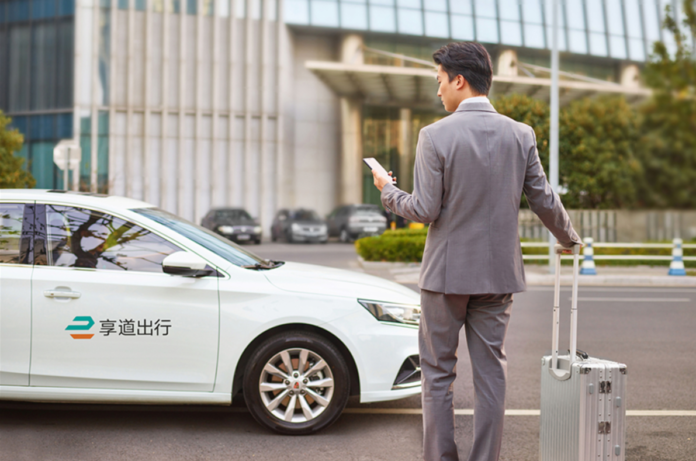 China's state-owned automotive manufacturer SAIC Motor has officially marched into the country's online ride hailing market, currently dominated by Didi Chuxing, with the launch of its own ride hailing platform, according to a statement released on SAIC Motor's website on Monday.
The platform, Xiangdao Chuxing, that can be translated as "enjoy traveling on the road" in Chinese, is already available in the Apple Store.
Leveraging the mobile internet technology and big data, Xiangdao Chuxing said that it is targeting a niche market to primarily provide ride hailing services to medium-and-high-end customers for their business trips.
The newly-launched platform will provide a whole package of services including ride hailing, vehicles operation, car maintenance and car insurance which will help the company transfer into "a comprehensive provider of travel services", SAIC Motor said in the statement.
According to the details provided in the app store, Xiangdao Chuxing was developed by Shanghai SAIC Mobility Technology and Service Company, an online ride hailing services provider established by SAIC Motor in April 2018.
Xiangdao Chuxing comes at a time when the market is well developed with an aggregate of 20.81 billion ride sharing services offered in China in 2017, according to a report conducted by global market research platform ResearchAndMarkets.com.
The report shows that Chinese ride sharing market was led by Didi Chuxing, with a 71.4% share of service offerings, followed by the country's taxi-hailing and carpooling app Dida Chuxing, with a 28.5% share of service offerings.
SAIC Motor is already operating the new energy vehicles (NEVs) sharing and rental businesses through the company's affiliate Global Car Sharing and Rental Company.
Founded in May 2016, Global Car Sharing and Rental Company operates a total of 32,000 vehicles across 62 cities in China, processing an average of one order in each second, according to SAIC Motor's statement.
The state-owned SAIC Motor had led a RMB200 million (US$29 million) series C round of financing in Chinese used car appraisal and transaction platform Che300 in February 2017.