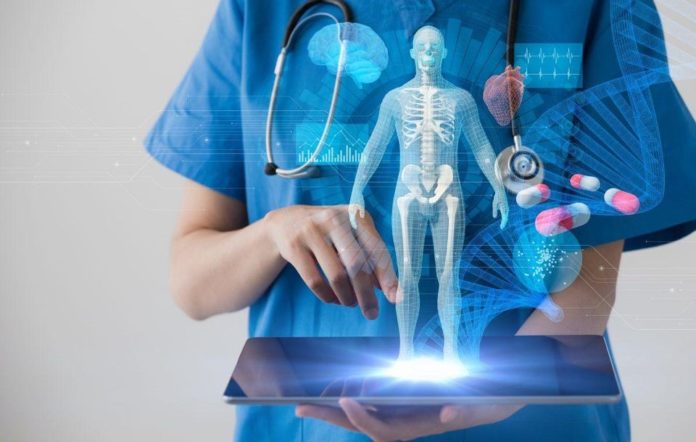 Infervision, a Chinese artificial intelligence (AI) start-up specialized in medical imaging technology, has completed a series C1 round of financing led by China's alternative asset management firm CDH Investments.
The new funding round, without disclosing the financial details, also saw the participation of Sequoia Capital, private equity firm Haitong Capital, growth-stage internet firms-focused Genesis Capital and Taihe Capital, and technology, media and telecom-focused Xianghe Capital. Taihe Capital serves as the exclusive financial adviser of the deal.
"The medical AI industry has shipped into the deep end amid a severe [capital] winter," said Chen Kuan, founder and chief executive officer of Infervision, in a statement released on December 7.
"A group of AI companies in the healthcare industry will be definitely weeded out in 2019 because all the evaluation criteria in the market will not be confined to the initial AI concept. It will shift to focus more on the practical application and commercialization of the AI products," Chen added.
Infervision, ranked among China Money Network's China AI Top 50, was founded in January 2015 and is headquartered in Beijing. The company applies deep learning technology to medical image analysis.
Utilizing massive medical data, Infervision creates clinically-valuable products and facilitates radiologists to make faster and more accurate diagnoses. The company has formed partnerships with 200 hospitals, according to a statement released by Infervision in early September.
The company's product "AI-CT", for example, works to identify the core characteristics of lung cancer and detect suspicious lesions in computerized tomography scans. The company said that the technology is especially sensitive to hard-to-detect nodules such as semi-solid and ground glass nodules. Another product, "AI-DR", which targets cardiothoracic lesions, can reduce digital radiography analysis time from 10 minutes to as little as five seconds.
Proceeds of the new round will be used to finance the market promotion, and research and development of its AI products.
Infervision completed a RMB300 million (US$47 million) series B+ round from a group of investors including Sequoia Capital China, Qiming Venture Partners and Genesis Capital in March.