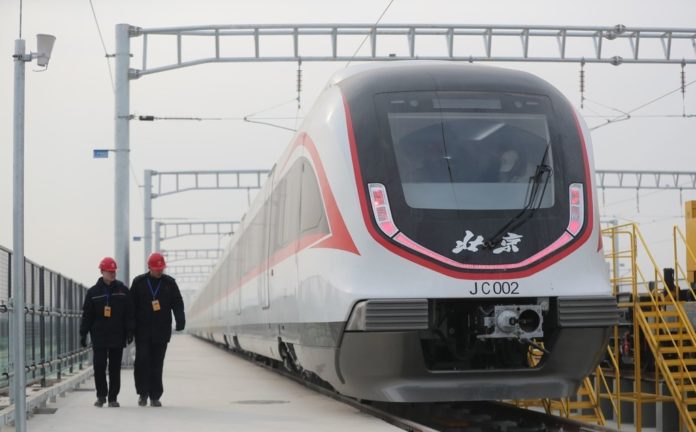 China has unveiled fully automated trains on Tuesday to run at speeds of up to 160 kilometers per hour — twice as fast as its domestic counterparts, to link the new airport in Beijing with the downtown districts.
The twelve driverless trains, named "Baijing" which means "white whale" in Chinese, are said to become the fastest train fleet in China compared with its peers that currently operate at an average speed of 80 kilometers per hour.
The trains will take only 19 minutes to travel across the 41 kilometers between the Beijing Daxing International Airport and southwestern Beijing's Caoqiao subway station, China's official newspaper Beijing Daily reported, citing a spokesperson at Beijing MTR Construction Administration Corporation. The Beijing Daxing International Airport, expected to open in late 2019, is set to become the world's largest airport with eight runways serving 100 million passengers annually.
The spokesperson said that the new airport express has already entered into the stage of debugging, and it is expected to commence services in September.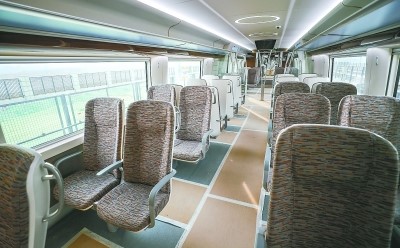 Despite the record-setting speed, the driverless trains will "run as stable as bullet trains" to provide a better travel experience than standard subway trains, said Zhang Bao, chief engineer at the equipment management department of Beijing MTR Construction Administration Corporation.
He said that the trains are equipped with devices for obstacle detection and derailment inspection as parts of the functions required to serve as driverless trains with a corresponding automated railroad operation system.