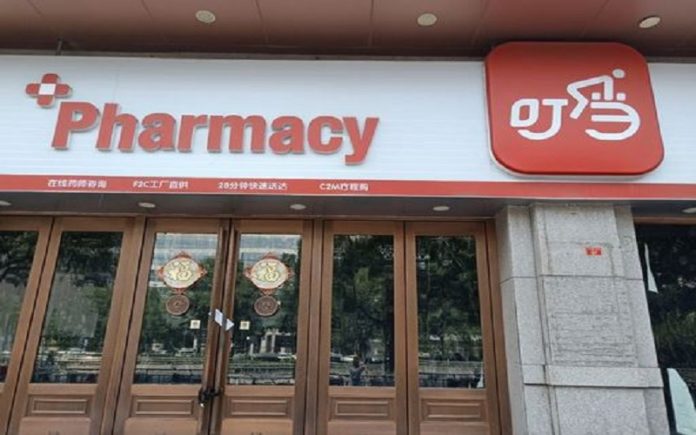 Dingdang Medicine Express, a Chinese online drug retail platform, has secured a RMB600 million (US$89.13 million) series B round of financing, according to a statement released on Thursday.
Returning investor Softbank China Venture Capital, and new investors including investment banking firm CMB International Capital, a healthcare-focused fund jointly launched by Sinopharm Group and CICC Capital, and a CICC Capital's investment arm, backed Dingdang Medicine Express in the new round.
Founded in October 2014, Dingdang Medicine Express primarily provides drug selling and delivering, and medical consultation services. With an online-to-offline new pharmaceutical retail model, the company has built offline drug stores and a delivery team to meet customers' demand for over-the-counter (OTC) medicines 24/7.
Users can purchase medicines under the guidance of pharmacists, and have online orders delivered to them within 28 minutes. The company also provides door-to-door medical service, which allows nurses to visit patients to offer basic medical services like measuring blood pressure and giving injections.
The company also established "FSC (Factory Service Customer) Pharmaceutical Enterprise Alliance" with more than 600 pharmaceutical companies including GlaxoSmithKline, Bayer, and Kobayashi to strengthen its supply chain capability.
"The new pharmaceutical retail market, as a segment of the online healthcare field, has the clearest business model that is most practical to match the demand of customers. This is why we keep close attention to the development of leading enterprises in these fields," said Lian Suping, an executive committee member of CMB International Capital.
Proceeds of this round will be used to launch more brick-and-mortar stores in cities where Dingdang Medicine Express already has presences. The company also plans to expand into more key cities across China and explore new businesses.
The company raised a RMB300 million (US$44.57 million) series A round from China-based venture capital firm Tongdao Capital in 2016. It also secured several hundred millions of yuan in a strategic investment from Softbank China Venture Capital in 2018.