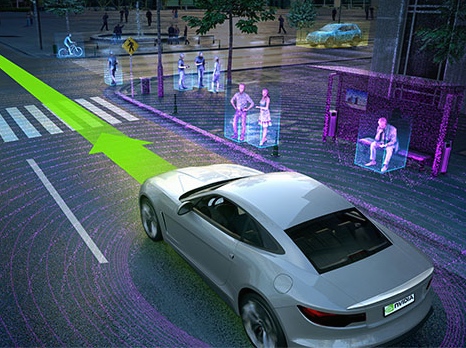 Black Sesame Intelligent Technology Co Ltd, a Chinese artificial intelligence (AI)-enabled digital imaging technology developer, announced on Friday that it has closed a nearly US$100 million series B round led by a semiconductor-focused fund of Legend Capital.
Other investors in the new round include Chinese state-owned automaker SAIC Motor, SK China, an affiliate of South Korean conglomerate SK Group, principal investment firm China Merchants Capital, Shanghai-based private equity platform Delta Capital, and Asian alternative asset management firm FengHu Fund Management. Northern Light Venture Capital (NLVC), an existing shareholder of Black Sesame, also poured money into the new round.
Founded in August 2016 in Silicon Valley, Black Sesame primarily develops AI algorithms at the chip level to provide solutions for AI applications in fields like autonomous driving, smartphones, and other consumer electronics. The company specializes in machine learning, image processing, computer vision, and chip design to build hardware and software solutions for machine vision applications.
The company is developing an AI-enabled autonomous driving platform to power level 3 and above autonomous vehicles. Currently, the advanced driver-assistance systems (ADAS) developed by Black Sesame can help self-driving vehicles realize "a safe, hazard-free utility" by pinpointing cars, pedestrians, driving lanes, signs, and traffic lights, and their real distance from a target point.
Black Sesame already formed cooperation with Chinese ride-hailing firm Didi Chuxing, Chinese automakers GAC Group and BYD, and smartphone manufacturers Xiaomi, Oppo, Motorola, and Meizu, according to the company's website.
Proceeds will be used to design and develop the controller and software package used in autonomous vehicles.
Black Sesame raised RMB100 million (US$14.87 million) in a series A+ round in January 2018. The series A+ round was led by NIO Capital, a fund manager that specializes in high-tech automobile industries, with participation from NLVC and Chinese furniture retailer Red Star Macalline. The company also completed a series A round worth multi-million U.S. dollars led by NLVC in September 2016.