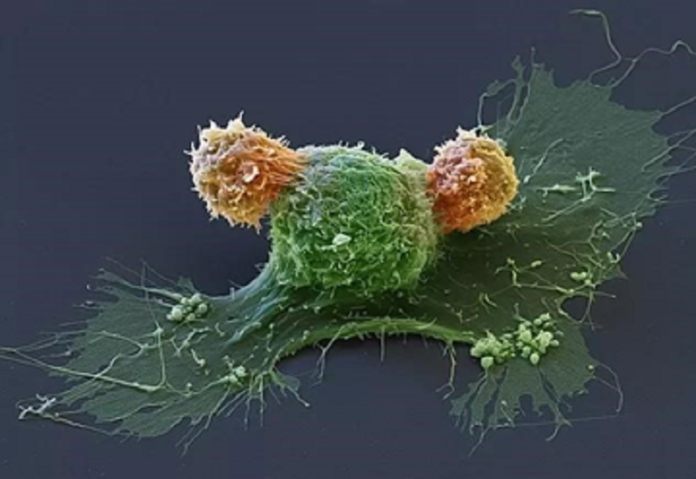 Chinese biotechnology start-up Juventas announced on Tuesday that it has raised RMB100 million (US$14.51 million) in a series A+ round of financing led by Nasdaq-listed pharmaceutical firm CASI Pharmaceuticals.
The company's returning investor Dalton Venture and Panacea Venture, a China-based venture capital firm backed by former partners of Kleiner Perkins Caufield & Byers China (KPCB China), also poured money into the new round, said Juventas in a statement released on its WeChat official account.
Juventas, formally known as Juventas Cell Therapy Ltd, was founded in June 2018 to focus on the construction of a business line that covers the research and development, production and sales of innovative immune cell therapeutic drugs. Headquartered in Beijing, Juventas has set up a research and development base in northeastern China's Tianjin city. The company is also constructing a 7,000-square-meter production base for good manufacturing practices (GMP)-graded immune cell drugs.
The company's first investigational new drug application for its cell therapeutic product, "CNCT19," has been officially accepted by the National Medical Products Administration (NMPA), the agency for regulating drugs and medical devices in China. Comprehensive product pipelines will be developed and promoted to provide effective treatment for malignant hematological neoplasms such as leukemia and lymphoma, according to the company's website.
Proceeds of the new round will be mainly used to finance the research and development, and clinical trials of new drugs. The company also plans to use the funding to build its production factory.
The company closed RMB163 million (US$23.68 million) in a series A round led by Chinese venture capital firm Redhill Capital with participation from Dalton Venture in December 2018.