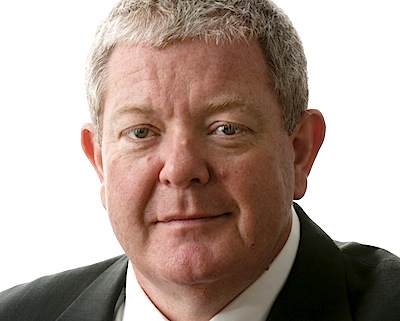 In this episode of China Money Podcast, guest Philip Tye, chairman of the Hong Kong National Group of The Alternative Investment Management Association (AIMA), talks with our host Nina Xiang about what the Hong Kong government is doing to retain and attract hedge funds to the city; why Asian hedge funds haven't rebounded as much as other places; and what should small Asian hedge funds do to stay relevant to investors.
Read an excerpt below, but be sure to listen to the full interview in audio and subscribe to the podcast in the iTunes store.
Q: Currently what regulatory changes are being planned to attract foreign hedge funds to China?
A: The recent changes in the Chinese securities investment fund law enable private funds to register on their own, rather than through a trust company structure. This essentially allows a broader range of regulated funds to operate in China.
Also, in certain jurisdictions in Shanghai, the Qualified Domestic Limited Partners (QDLP) program allows managers of foreign strategies, for the first time, to come onshore and raise money domestically in China to use in offshore strategies. It's an important development for the global hedge fund communities as it brings global players onshore.
But many changes have to take place to allow the hedge fund industry to grow in China, including the broadening and deepening of different financial instruments necessary for hedge fund strategies.
Q: Foreign investors investing in China's A shares need to pay a 10% withholding tax on capital gains. Do you foresee any changes?
A: Most foreign investors invest in China's domestic market through some sort of Qualified Foreign Institutional Investor (QFII) facility. It's up to the QFII to collect on behalf of the government the 10% withholding tax on any capital gains. But I'm not aware of any planned changes.
Q: What are the biggest challenges for foreign hedge funds operating in China?
A: I don't think the challenges are unique to foreign hedge funds in particular. They are faced by domestic funds as well. The hedge fund industry is still at a very early stage. Regulation schemes are not fully in place. There are not enough derivative instruments to allow proper hedge fund strategies.
But of course, China does offer significant opportunities as an investable market and a source of capital over the long term.
Q: Hong Kong is Asia's largest hedge fund center with 32% of Asian assets in the first half of 2012. Hong Kong's government is trying to keep it that way. What are some new policies to attract and retain hedge funds in Hong Kong?
A: For a number of years, we have been proposing to Hong Kong authorities a change in company law to allow the opening up of an investment company, a type of vehicle most hedge funds use. We were also lobbying for a regime to have cross recognition between Hong Kong hedge funds and other countries in Asia, starting with Mainland China.
In the Hong Kong budget earlier this year, the government announced that it would review to look into both changes. These policy initiatives could be very effective over time (in attracting and retaining hedge funds) in the city.
Q: Hedge funds in Hong Kong are heavily reliant on American and European investors who contribute more than 60 percent of their assets. Local money accounts for only 8 percent. Now that the Securities and Exchange Commission in the U.S. has removed a ban on advertising, what kind of impact do you see on hedge funds in Hong Kong?
A: From a regulator's perspective, managers are regulated by their domicile of operations. If you are carrying out investment activities in Hong Kong, you need to be licensed as a fund manager here. And you have to obey the various rules, regulations and codes of conduct here.
But since the financial crisis, regulators around the world have adapted their rules and became more extraterritorial. Therefore, hedge funds in Hong Kong have come under the gaze of some SEC rules. We are seeing more managers in Hong Kong becoming dual-regulated. Their main regulator is in Hong Kong, but they do have obligations under SEC rules if they have U.S. investors in their funds.
The rules regarding advertising apply to hedge funds in Hong Kong, but it's not an onerous issue.
Q: Asian hedge fund didn't rebound as much as other places. Total hedge fund assets in Asia are still 28 percent below their 2007 peak, while global assets have increased 21% to a new high of US$2.3 trillion in 2012. This is largely due to performance as only 39% of Asian hedge funds are above their high-water marks and the Eurekahedge Asian hedge fund index lagged behind global numbers in 3 of the past 5 years. What are the reasons behind that?
A: I don't think it's necessarily because of performance. If you look at the year of 2012, Asian hedge fund performance was higher than the global average.
I think it is because the investor base has changed significantly over the past several years. Pre-financial crisis, the majority of hedge fund assets around the world are from high net worth individuals through fund-of-funds vehicles, private bank, etc.
Now, the majority is from institutions with around 30% coming from pension funds. Coupled with the fact that there isn't a huge natural source of capital for Asian hedge funds domestically, it is just taking longer for them to move to Asia. In addition, these institutions have their focuses more on the larger markets such as North America and Europe.
But we do see that shifting more and more to Asia now. We are seeing significant growth in managers and assets coming into Hong Kong.

Q: One of the challenges Asian hedge funds face is their relatively small fund size. Some 54% of Asian hedge funds manage less than US$50 million, up from 39% in 2007, How do you see funds should handle this?
A: We have seen a bifurcation in terms of fund size over the past several years. It's absolutely true that the larger institutions have certain fund size requirements.
Anecdotally, some of these institutions do recognize that they have to potentially change how they are deploying capital. It can be difficult, but at the same time, they realize they are missing some opportunities.
Over time, there will be some meeting in the middle. What's important is that managers as a whole understand what they need to do to make themselves investable at the very least.
About Philip Tye:
Philip Tye is chairman of the Hong Kong National Group of The Alternative Investment Management Association Limited (AIMA) since 2012. Previously, he was founder of DragonBack Capital, a multi-strategy hedge fund manager based in Hong Kong. Philip was also formerly CFO for PMA Investment Advisors. Earlier, he was director in the prime brokerage unit for Asia Pacific and COO for Asian equities at Credit Suisse.