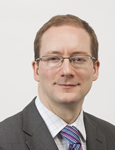 The author is Julian Jessop, chief global economist at U.K. research firm Capital Economics
At time of writing, the price of gold has climbed to within a whisker of US$1,300 per ounce, a gain of around US$100 (or 8%) so far this year.
We continue to expect further gains over the course of 2014, helped by strong demand from China and an eventual easing of the import ban in India.
In the meantime, safe-haven demand for gold has revived a little as a result of the turmoil in emerging markets. Admittedly, the rally in the last few weeks has also been flattered by softer U.S. economic data.
We expect this source of support to fade as the U.S. economic recovery gathers pace again and the Fed continues to scale back its monetary stimulus.
Over the next few years, rising US real interest rates will remain a powerful headwind against gold.
Nonetheless, there appears to be decent support for gold at around US$1,200. This was the level at which the price stabilized in mid-2013 and again towards the end of last year.
More fundamentally, this is the level at which a significant proportion of gold mines become unprofitable. Overall, there may be little chance of revisiting the 2011 high of US$1,900 any time soon, but we are happy to reiterate our end of 2014 forecast of US$1,450.
(The article has been edited for clarity)