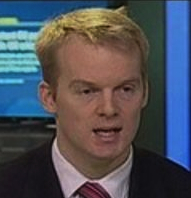 The author is Gareth Leather, Asia Economist at U.K. research firm Capital Economics
Hong Kong's economy grew at its fastest pace in a year in the last quarter of 2013, thanks mainly to a continued recovery in exports. Looking ahead, with the territory's prospects largely dependent on the health of global demand, Hong Kong should record a gradual recovery over the next couple of years.
Figures released today show Hong Kong GDP grew by 1.1% quarter-on-quarter, which was the fastest since the fourth quarter of 2012. Growth in year-on-year terms came in at 3.0%, which was broadly in line with expectations.
Growth for the full year was 2.9%, up from 1.5% in 2012.
A breakdown of the data show that exports continued to recover. Goods exports were up by 2.1% quarter-on-quarter, down only slightly from a 3.2% rise in the third quarter, while services exports expanded by 2.3%, after falling in the
previous quarter.
There was a strong turnaround in household consumption, which rose by 1.7% following a contraction in the third quarter. Government spending also increased at a faster rate.
The strong performance of domestic demand was encouraging, but with exports the equivalent to around 200% of GDP, it is trends in global demand, rather than the performance of the domestic economy, that determines how Hong Kong performs.
A pick-up in demand from Europe and the U.S. over the coming year should provide a boost. But this will be partly offset by a slowdown in China. Overall, we expect Hong Kong to grow by 3.5% this year and 4.0% in 2015, up from average growth of just 2.7% in the past five years.
The consensus is for growth of 3.5% this year and next.
One of the key risks facing Hong Kong over the next few years is the pace of monetary policy tightening in the U.S. Because of the U.S. dollar peg, Hong Kong is forced to adopt the same monetary policy stance as the U.S. Fed.
Tighter monetary policy is needed to guard against the economy overheating. However, aggressive rate hikes in the US could spell trouble if they caused Hong Kong's property bubble to burst.
Another key risk is the outlook for China. While a hard landing in the mainland would clearly be bad news for Hong Kong, a gradual slowdown in China's economy that involves a re-balancing away from investment and toward consumption could actually leave Hong Kong better off.
One obvious beneficiary would be Hong Kong's tourism industry, but other sectors that could benefit from a re-balancing include the healthcare and education sectors.

(The article has been edited for clarity)