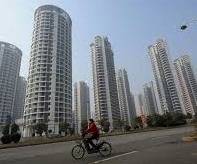 Despite economic uncertainties and market volatility, global investors are allocating more capital to invest in Asia's real estate sector.
Private real estate funds targeting Asia have raised a total of US$10.5 billion in 2013, up from 2012's total of US$7.9 billion and US$5.4 billion in 2011, according to data released by private equity research firm, Preqin.
There are 51 Asia-focused private real estate funds currently in the fundraising process, seeking to raise an aggregate of US$20.5 billion.
Reflecting a shift in investor sentiment, 22% of Asia-focused private real estate funds closed in 2012 and 2013 were able to raise 125% or more of their fundraising target. No funds achieved this in 2010 to 2011.
Several large global private real estate firms launched Asia-focused funds in 2013, including Blackstone Real Estate Partners Asia, which is targeting to raise US$4 billion. This is the largest Asia-focused private real estate fund currently in market.
Aetos Capital Asia V, managed by Aetos Capital Real Estate, is hoping to raise US$1 billion. Invesco Real Estate's Invesco Asia Real Estate Fund III is trying to collect US$800 million, and Red Fort Capital's Red Fort India Real Estate Fund III is also targeting US$800 million.