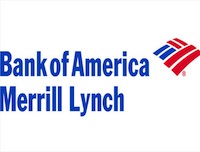 China's State Council meeting chaired by Premier Li announced a set of fresh measures to arrest the country's economic slowdown. The markets should welcome these new measures, says a report by BofA Merrill Lynch Global Research.
The Chinese government will speed up railway constructions in the Mid-West region. China has plans to build 6,600km of new railway lines in 2014, up 1,000km from last year. Around 80% of the new railway lines will be in the Mid-West region.
The meeting also pledges to deepen railway financing reforms. It plans to set up a railway development fund, and aim to reach a fund level of RMB200 billion to RMB300 billion per year. It also plans to introduce new types of railway construction bonds.
It plans to raise the cap of eligible micro and small businesses in terms of annual taxable income to above RMB60,000, and to extend the preferential tax policy to these businesses until 2016.
BofA Merrill Lynch says it believes these measures are the right policy responses to a "fiscal cliff" due to the government's anti-corruption campaign.
The reports says that measures to fill the slack generated by demand shocks are necessary for financial, economic and social stability.
The bank reiterates its projection that the chance for China to be hit by a nationwide financial collapse is extremely small.