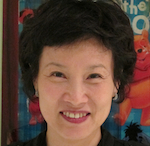 The author is Tian X. Hou, founder and CEO of Chinese equity research firm T.H. Capital
Youku Tudou announced today that it has agreed for a $1.22 billion investment from Alibaba Group. The investment will give Alibaba an 16.5% stake of Youku. Yunfeng Capital will take a 2% stake in return.
We believe the partnership with Alibaba is positive for Youku in both the near- and long-term.
Fundamentally, the deal will change the current online video monetization method in China, which is monetizing on content.
Under this model, the company needs to spend more on content purchases in order to get better monetization. Therefore none of China's online video companies is making money.
With Alibaba's investment, we believe Youku can start to monetize on its traffic instead of competing for content purchase or cash.
Youku has significant traffic from self-generated content, which may not be able to be monetized under the current model.
Under this deal, we believe Alibaba can get a dedicated flow of traffic from Youku on both personal computers and mobile, as video is the most participated activity by users on computers and mobile.

(The article has been edited for clarity)