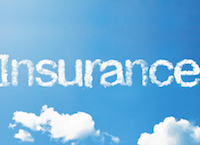 Hong Kong-listed Chinese conglomerate Fosun International Limited has entered into a definitive agreement to acquire 20% of global insurer Ironshore Inc. on a fully diluted basis, according to an announcement made by Fosun.
Deal terms were not disclosed.
Ironshore will use the proceeds to repurchases outstanding shares from existing shareholders, including existing long-term private equity shareholders. After the completion of the share repurchases, Fosun will become the largest shareholder of Ironshore.
Founded in 2006 by insurance veteran Bob Clements, Ironshore received US$200 million from Chicago-based private equity firm GTCR Golder Raunder LLC in 2009 for an undisclosed stake. Fosun's investment will provide an exit for GTCR.
The transaction is still subject to regulatory approvals and other customary closing conditions.
Fosun has more than one third of its total assets invested in insurance businesses including investments in Chinese insurance firm Yong'an P&C Insurance, Pramerica Fosun Life Insurance and Peak Reinsurance, as well as in Fidelidade Group, Portugal's largest insurance company.
"Fosun has been making determined efforts in establishing insurance as its core business," says Fosun chairman Guo Guangchang. "Our strategic investment in Ironshore represents another milestone for Fosun and will enable Fosun to further expand its insurance business and strengthen its comprehensive financial capabilities."
Founded with US$1 billion in private equity capital, Ironshore's total capitalization today is US$2 billion and invested assets and cash are US$3.9 billion. Gross written premium has increased five times in five years to US$2 billion, according to information posted on its official website.