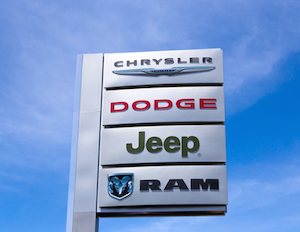 Investigations by China's National Development and Reform Commission (NDRC) into anti-competitive behavior in the autos sector have raised regulatory uncertainty and risk for international car makers, says credit rating agency Fitch Ratings.
The potential fines likely to be levied are not expected to have a material impact on corporate stability. However, it is unclear whether the ongoing investigations are a one-off, or part of a longer term trend of increased regulatory scrutiny for foreign auto businesses operating in China.
Two months after the announcement of an industry-wide anti-trust investigation in June, the NDRC has levied a record RMB1.24 billion (US$200 million) fine on 10 Japanese auto parts makers for price fixing.
Units of Germany's Volkswagen and Daimler and U.S. automaker Chrysler have also been found guilty of violating anti-monopoly laws with pending fines due to be announced. Other automakers and parts suppliers, including General Motors are still under investigation.
The NDRC investigation into the auto industry follows long-running probes into the pricing practices of other multi-national companies including Nestle, Qualcomm and Microsoft.
The potential fines are unlikely to have a significant long-term impact on the results or stability of the automakers concerned – the NDRC is limited to levying fines up to a maximum of 10% of Chinese revenues.
However, the investigations have already spurred several companies, primarily in the luxury segments, to slash prices. Daimler, Jaguar Land Rover, BMW and Audi have all voluntarily cut retail prices while Toyota has reduced prices for spare parts for its premium Lexus division.
The price reductions could lead to margin declines in China for these companies, although the impact on overall profitability should not be that significant.
China is the largest and fastest growing autos market in the world and international car makers have become increasingly dependent on the country for top and bottom-line growth.
International automakers dominate the Chinese market with well over 60% market share, with struggling Chinese car makers facing declining markets shares. The top two companies are Volkswagen and General Motors. In the premium segment, Germany's Audi (Volkswagen), Mercedes Benz (Daimler) and BMW account for over 80% of auto sales volumes in China.
The impact on profitability from lowering prices may be partially offset by growing market share on sales, as foreign cars particularly luxury marques become more affordable.
Nonetheless, the rising regulatory uncertainties in China could become a challenge for several international automakers. This is especially the case should the investigations continue beyond the immediate period and become part of a broader increase in regulatory scrutiny targeting international auto companies in China.