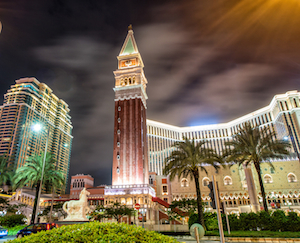 The author is Mark Tinker, head of AXA Framlington Asia
The Shanghai Hong Kong Stock Connect pilot program is supposed to kick off in October, which is going to be a tough deadline. We should not lose sight, however, of the huge significance this has for the opening up of the Chinese capital account.
But we note that one of the things that will not encourage the international investors is the concern over possible stock frauds.
This was a big issue with the likes of Sino-Forest Corporation a year or two ago, and taps into a concern that many corporates in Asia generally, but China in particular, view a stock listing as a way to get money out of the company (and often the country), rather than as a source of long term risk capital.
The questions raised this week over the recent IPO by chemical firm Tianhe Chemicals Group and also sausage skin maker Shenguan Holdings (Group) and their subsequent suspensions are thus unsettling.
Innocent until proven guilty of fraud, the investigations also raise issues about other business risks: Tianhe's concentration on one particular customer for a major product for example, that might nevertheless lead to some reassessment of prospects. In any event it is likely to raise the equity risk premium.
Another area of concern remains gaming and luxury goods. The crackdown on corruption continues and this is definitely hurting areas of conspicuous consumption like jewellery and watches, as well as Macau gaming stocks.
The latter are unwinding a lot of last year's big momentum trade. You recall the discussion at the start of the year about how cheap it was to hedge positions in Galaxy Entertainment Group with put options when it hit HK$82 back in January and how we suggested that it might well have been a way to reduce the size of the very successful off benchmark bets from 2013.
Also for the contrarians, Galaxy had risen from only HK$30 in March 2013 and its Chairman had just been declared the second richest man in Asia. For earnings momentum models as well as price momentum, the analysts started to downgrade in May on the back of the weakening fundamentals, not just at Galaxy but across the whole sector.
Now back at HK$56, Galaxy has given back almost exactly half of that 2013 gain, a level it has tested several times since May. If that breaks then the traders would be looking for HK$50, then HK$42.
Melco Crown Entertainment, another stock from 2013, rose from HK$17 to HK$45, has given back 62% of its gain, with Las Vegas Sands which "barely doubled" last year, also losing 62% of its gain.
As an indicator of what might happen next, traditional luxury goods did not have a good 2013 as earnings momentum peaked at the end of 2012. LVMH Group, for example, bounced around between HK$120 and HK$150 all year before ending at the lower end, while Prada traded HK$70 to HK$80 before dropping sharply early this year into the HK$50s.
But the problems may not be over yet. We have just been hearing that the latest twist in the anti-corruption drive is for the authorities to ask luxury goods stores in China for a list of their top customers.
It looks like in mainland China conspicuous consumption is going rapidly out of fashion.
(The article has been edited for clarity)