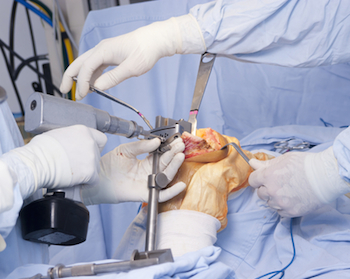 U.S. private equity giant Blackstone Group L.P. has agreed to acquire a stake in SuZhou city-based Chinese orthopedic medical instruments maker Xinrong Best Medical Instrument Co. Ltd., according to a company statement.
Deal terms were not disclosed, but media reports have put the investment at over US$100 million.
The Chinese orthopedic instrument market demand has been growing at 19.2% compound annual growth rate during the period from 2009 to 2013, benefiting from an accelerated aging population, according to a new research report.
The market is dominated by Johnson & Johnson, Zimmer, Medtronic, Stryker and other foreign companies, together holding 40% to 50% of total market share in China.
Some of Blackstone's recent investments in China include leading a consortium that privatized Chinese technology outsourcing company Pactera Technology International Ltd. for US$625 million in March, and acquiring 49% of a subsidiary of Hong Kong-listed Franshion Properties for about US$128 million last December.
In its home market, Blackstone invested in U.S. medical device manufacturers Biomet Inc. in 2007, and currently hold a stake in DJO Global, a specialist in orthopedic products for rehabilitation, pain management, and physical therapy based in Vista, California.