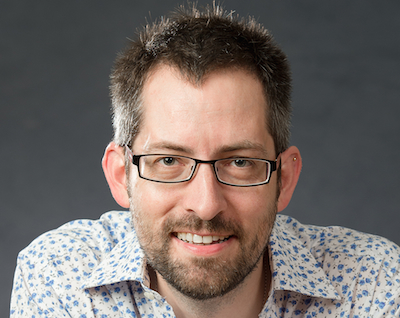 In this episode of China Money Podcast, guest Peter Crosby, chief emerging markets officer at Paris-listed professional social network Viadeo Group, talked with our host Nina Xiang, about Viadeo's China business, how it monetizes its social network platforms, and how Viadeo handles content censorship in China.
Viadeo is the world's second largest professional social network with 60 million members, compared with LinkedIn Corporation's 300 million members.
Read an excerpt below, but be sure to listen to the full episode in audio. Don't forget to subscribe to the podcast for free in the iTunes store.
Q: First give us some background on Viadeo?
A: Viadeo is a professional social network with more than 60 million members worldwide, of which more than 20 million are in China. We are the world's second biggest professional social network, and recently listed on Euronext in Paris.
What makes us different is that we are local professional social network focused on the emerging markets.
Q: You also have deep French roots?
A: We were founded in France in 2005, and are the number one professional network here. But only nine million of our members are in France. We are really focused on the emerging markets.
Q: In July, Viadeo raised €22 million on the Euronext in a Paris IPO at over €17 per share. But stock traded below IPO price on the first day, and the share price has since declined to under €10. Looking back, what kind of reflections do you have about listing in Paris?
A: We are pleased that we did the IPO, because this is a long-term move for us. It is not an excuse for founders and investors to get out.
The European market is difficult at the moment. We are fortunate to get in before the IPO door closed in Europe. I believe that our shares are undervalued right now, and you will see our share price recover soon. But we really do not care about (short-term stock price movements).
Q: Your IPO was the first tech float in Paris since 2006. There was great hope that this deal might revive investor interests in European technologies companies. Now it looks like it is a disappointment?
A: For us, the decision was between going public on our home European market, or listing in an Asian market, perhaps in Hong Kong. We felt that it's much better to trade on our home market in France.
There are about one billion professionals in the world, of which more than three quarters are based outside of the English-speaking world. They are primarily in Africa, China, Russian, Latin America. These are the places where we'd like to focus on.
But it's true that our IPO hasn't set fire to the market, and nobody else has gone IPO since us. I think the IPO door is firmly closed behind us.
Q: In 2008, Viadeo acquired a Chinese professional networking site Tianji.com. How has Tianji grown during the past six years?
A: Six years ago, Tianji had around 1.3 million members. Today, we have 20 million. Tianji is also adding 500,000 members every month now, up from adding 80,000 per month back then.
There are 350 million Chinese professionals. Today, just over 20 million are members of Tianji, so there is still great potential ahead.
The professional networking business has three parts. One is the acquisition of members. Second is the activation of members, how to make users actively use your services.
Lastly is monetization, which is something we are just beginning to do. We have started a hiring business and advertising business, which are going well. But I won't be able to give you any numbers.
Q: Your biggest rival LinkedIn just launched a Chinese-language website in February. With Tianji, you are obviously in the lead right now, but how do you plan to keep ahead in the China market?
A: The thing that separates us from any other social network sites is that we are local for the local community. Our competition is more likely to take a one-size-fits-all approach.
In Shanghai, 90% of our members only connect with other business people in Shanghai. The majority of the business world – the middle of the pyramid – they make local connections.
They need to know the local marketing guy, the local sales team, etc. We also make sure that we have a genuinely local team, building products specifically for China.
Q: What kind of progress have you made in monetization, and what will be your focus to bring in more revenue from China in the future?
A: It's clear that there is potential for Chinese professional networking platforms to monetize from high-end solutions recruitment. As we are seeing across the world, job board websites are seeing their revenues dip, because many of their CVs on their platforms are out-of-date.
But on professional networking platforms, users update their CVs frequently. This is our primary revenue stream, and our focus going forward.
Q: So, you believe that Tianji.com will replace the likes of Zhaopin.com or 51job.com?
A: Yes, I do believe it will happen.
Q: Recently, LinkedIn was in the news for their censorship policies in China. How do you handle content censorship?
A: Because we are purely a Chinese business, we have never been blocked or had any intervention (from the government). We are a Beijing business with all of our servers in China. We operate under Chinese law, and so far have not had to deal with censorship.
About Peter Crosby:

Peter Crosby is the chief emerging markets officer at Paris-listed professional social network Viadeo Group, the world's second largest professional social network after LinkedIn. Crosby is in charge of Viadeo's membership and revenue growth in emerging countries including China, Russia and Latin America.