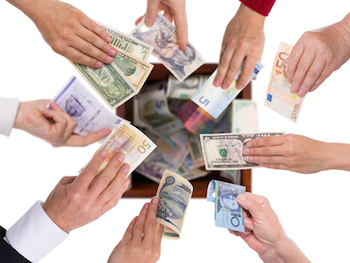 Beijing-headquartered Chinese private equity firm JD Capital has completed fundraising for its second U.S. dollar-denominated fund, collecting US$200 million from sovereign wealth funds and insurance companies, according to a regulatory filing.
Jiuding China Growth Fund II, L.P. was launched in January, and held a first closing of US$150 million in March. The vehicle will focus on investing in the consumer, healthcare, agriculture and equipment sectors in China.

JD Capital, formerly named Jiuding Capital and listed on China's National Equities Exchange and Quotations (NEEQ) system, will diversify its investment strategies to seek opportunities in corporate restructuring and state-owned enterprise reform with the latest vehicle.
The firm traditionally focuses on pre-IPO and growth equity deals.
JD Capital raised its first U.S. dollar-denominated fund in 2010, which collected US$120 million.
With over 50 offices located in China, it also manages multiple RMB-denominated funds, with total asset-under-management at over US$4 billion.