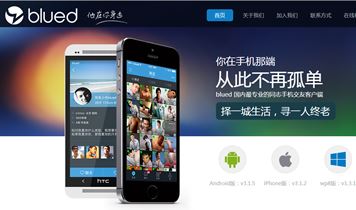 Blued, a Chinese gay dating app, says it has received US$30 million series B round of financing led by venture capital firm DCM, according to a statement on its official Weibo accout.
The latest round of financing will be used to recruit more talents and improve product and services, says Blued's founder, Geng Le.
David Chao, co-founder and general partner of DCM, confirmed the investment. Chao says DCM will help Blued explore global expansion with its international resources.
Earlier this year, Blued received RMB10 million ($1.6 million) series A funding from Crystal Stream.
Launched in 2012, Blued has more than 15 million users, of which 3 million are from overseas.
In October, the San Francisco Employees' Retirement System (SFERS) says it would commit US$25 million to DCM Ventures China Turbo Fund L.P., which is currently on the road targeting to raise a total of US$170 million.