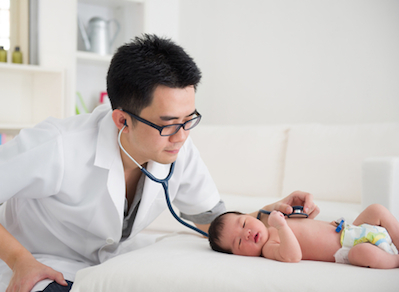 Shenyang City-headquartered Chinese IT solutions and service provider Neusoft Corporation says it intends to sign an agreement with an investor consortium including Chinese private equity firm Hony Capital and Goldman Sachs to invest in Neusoft's two subsidiaries as strategic investors to help the company transform and further expand its healthcare businesses, according to a company announcement.
The investor consortium, including Hony Capital, Goldman Sachs, Neusoft Holdings, Canada Pension Plan Investment Board (CPPIB), Chinese venture firm Frontline BioVentures and others, will invest a total of US$610 million via three separate transactions.
The consortium will first invest RMB1.6 billion (US$260 million) in one subsidiary, Neusoft Medical Systems Co., Ltd, a Chinese digital medical imaging equipments provider that includes CT, MRI, X-Ray, Ultrasound, among others.
They will also purchase a total of RMB1.13 billion (US$180 million) worth of shares in Neusoft Medical Systems from Neusoft Corporation.
Hony Capital, Goldman Sachs, Neusoft Holdings and other investors will concurrently inject US$170 million in another subsidiary, Neusoft Xikang Healthcare Technology Co., Ltd., a provider of online and offline platforms connecting medical institutions, doctors, families and individuals using big data and cloud computing.
The subsidiary has built a service network covering more than 5,000 urban and rural communities and over 20 million individuals in China.
After the completion of these transactions, Shanghai-listed Neusoft Corporation will still be the largest shareholder of Neusoft Medical Systems and Neusoft Xikang, holding 33.35% and 32.81% of the two subsidiaries, respectively.
"Healthcare industry is one of Hony Capital's primary focuses as we have spent ten years on the investment of pharmaceuticals, medical equipments and medical services," says John Zhao, founder and CEO of Hony Capital, in the statement. "Hony believes in the market potential of Neusoft Medical Systems and Neusoft Xikang in medical equipment and healthcare management.
Neusoft says it intends to accelerate its business model transformation, and build an open platform for its healthcare businesses to expand in the global healthcare market.
The investment is part of Neusoft's new strategy to support its diversified businesses, including IT solutions, medical equipment, cloud-based medical and healthcare management businesses.