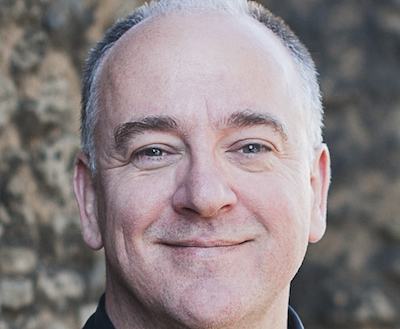 In this episode of China Money Podcast, guest Prof. Kerry Brown, executive director of the China Studies Center at the University of Sydney and professor of Chinese Politics, speaks with our host Nina Xiang.
He shares his thoughts on what the first two years of Chinese President Xi Jinping's tenure tell us about his leadership style, and where China is headed under Xi's leadership in the next eight years.
Read an excerpt below, but be sure to listen to the full episode in audio. Don't forget to subscribe to the podcast for free in the iTunes store.

Q: Last week, U.S. President Barack Obama said that Xi Jinping "has consolidated power faster and more comprehensively than probably anybody since Deng Xiaoping."
This is a consensus that you certainly would agree. But first, let's look back on how did Xi Jinping achieve this?
A: It's true that Xi has gained the presidency, military and Party leadership in quiet a short time. But there have only been three leadership transitions (since the founding of the People's Republic of China), and Xi is the fourth. So we can't make big judgment based on this.
The Communist Party of China (CPC) is certainly older and more experienced. There is also more of a consensus among party leadership that there are big challenges ahead, which focuses people's minds and makes them realize disunity at a moment like this is not good.
For Xi Jinping, he's had some luck in terms of what happened to some of his opponents. He's also got good political and communication skills to get people behind his vision for what China will be in the future: a great power that is respected (in the world).
He's certainly caught people's imagination in China, and looks to be in a strong position at the moment.
Q: A week ago, it was announced that China's former security chief Zhou Yongkang would be expelled from the Party and be arrested for various charges. What does this decision reflect on Xi Jinping's political style?
A: I guess what's been happening during the last few months is that the Party leadership has been building a case against him. But for some time, people have known that Zhou Yongkang was under a great cloud.
I think part of it is that this particular network that Zhou was involved in had huge access to resources of state-owned enterprises and really took a lot of money, maybe billions of RMB. It's also about disloyalty. Zhou supported (the disgraced and convicted politician) Bo Xilai.
There is no question that the Party wants to make this a sign that no one is free from their attentions. But this whole event is of course very political.
Q: In your latest book, "The New Emperors: Power and the Princelings in China", you wrote that "One of the key skills that has helped Xi in becoming Party leader, beyond patronage and network building, has been management of his relatives." Can you elaborate?
A: Xi made sure that his family, especially his brother, didn't get involved in businesses in any of the places that he had worked in, including Fujian, Zhejiang province, and Shanghai.
There are media reports about Xi Jinping's families owning lots of properties in Hong Kong, but it's nothing like what's been accused of some of the other leaders. Also, Xi's daughter Xi Mingze is still very young. Some of the past leaders had older children and much harder to control.
I mean, it's kind of regarded as one of the things you have to do as a leader now in China. You must keep your family under control. In this respect, you can say that Xi is a good son to his father, who had a relatively clean record as a former leader.
Q: Xi Jinping has also built a rather charismatic personal image during his first two years in office, using Western political tactics including eating breakfast in a popular Beijing steamed bun restaurant. His singer wife Peng Liyuan also helped with being elegantly dressed during official visits.
Aside from creating good will, does it reflect anything else of Xi Jinping that may surprise us?
A: Well, Xi has so far said largely negative things about Western political systems. His government has made clear statements that they don't want Western universalism, Western democracy or parliamentary systems.
But Xi is certainly a different kind of leader. He's tactical. He picked his big objectives, and built loyalty based on those objectives. He has been hitting head-on with China's slowing growth, and said that the country is after a more sustainable growth model. All of these are sending a clear message that this is a consistent leadership.
He's also a leader who is willing to use Maoist-type popular appeal. Some people call it nationalism, but I think it's more complicated than that.
For example, the idea of the "centennial goals" set out by Xi is very practical. He says the first step is to complete building a moderately prosperous country by the CPC's centennial anniversary in 2020, and also to double per capita GDP by that time compared to 2012 when Xi took office.
So overall, he is a hybrid leader. Maybe he is willing to buy into some of the characteristics of Western leadership, but we shouldn't kid ourselves that he nurture a profound desire for China to become a Western style democracy.
It's way more complicated than that. Some Chinese people were at one time very idealistic about Western systems, but that period is now gone. We are in a era of hybridity, a smoky and foggy period to be in.
Q: Reform is the label of the current leadership. What are the achievements it has obtained so far, and what have they fell short on?
A: I think the leadership has created discipline inside the Party. It was sort of flabby, self-indulgent under Hu Jintao's reign.
They have also set out a clear manifesto for economic reforms and judicial systems construction. There is a strong sense of consensus inside the Party (about the reforms), and probably enough people in the Party to agree that things are on the right track.
This leadership is geared for a big crisis. They know that there are big challenges ahead, and they have managed to create a sense among the people to (get ready) for the turbulence ahead.
Q: Now, after Xi Jinping has completed the first step of his reign, what do you think would be his next steps?