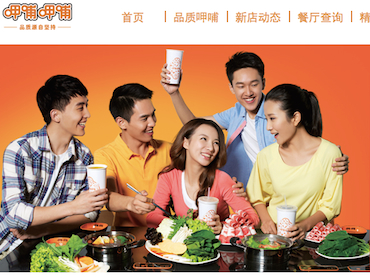 Beijing-based Chinese hotpot restaurant chain Xiabuxiabu Catering Management (China) Holdings Co. Ltd., backed by global growth equity firm General Atlantic, has completed an IPO on the Hong Kong Stock Exchange, raising net proceeds of around HK$1 billion (US$130 million), according to a regulatory filing.
The company offered 227.1 million shares at HK$4.70 per share, the middle of its indicative price range of HK$4.4 to HK$5.0. The float is slightly oversubscribed.
Asia-focused hedge fund Hillhouse Capital Management purchased 57.5 million shares at the IPO price for a total of HK$268 million (US$35 million) as cornerstone investor.
In 2012, General Atlantic acquired a majority stake of Xiabuxiabu from emerging markets private equity specialist Actis Capital for an undisclosed amount.
In 2008, Actis Capital acquired a stake in Xiabuxiabu for US$51 million.
Hotpot leisure dinning is a fast-growing market segment in China. It is expected to grow at a compound annual growth rate of around 25% to reach RMB12 billion (US$1.96 billion) in 2018, according to data from Frost & Sullivan.
Founded in 1998, Xiabuxiabu currently operates close to 400 bar-style hotpot restaurants across 20 major Chinese cities.
Founded in 2005 by Yale University graduate Lei Zhang, Hillhouse Capital is an Asia-based investment firm currently managing US$16 billion.