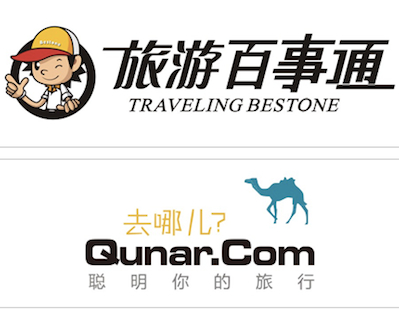 Beijing-based Chinese online travel search engine Qunar.com has invested an undisclosed amount in Chinese tourism franchise operator Traveling Bestone to cooperate on the O2O (online-to-offline) market, according to a company announcement.
The investment is the largest for venture-backed Qunar, says the statement without specifying.
The two companies will collaborate to create a major travel O2O platform in China, with Qunar being the largest Chinese language online travel search engine and Traveling Bestone operating 3,500 travel product retail stores in the country.
Qunar.com, backed by venture firms GSR Ventures and Hillhouse Capital Management, raised US$166.7 million via an IPO on the NASDAQ in October 2013.