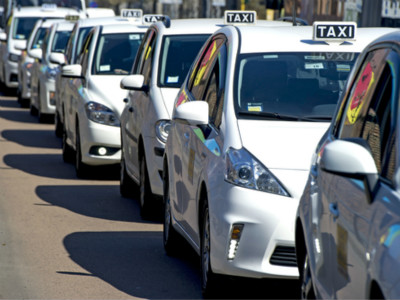 Hangzhou, Zhejiang province-based Chinese taxi and private car hailing app maker Kuaidi Dache has completed US$800 million series D financing, according to unverified Chinese media reports.
Representatives of Kuaidi Dache did not respond to inquiries to confirm the news.
Alibaba Group Holdings, New York-based investment firm Tiger Global Management LLC, and two unnamed investment funds reportedly participated in the latest round of financing.
The financing round came after the company's key rival, Didi Dache, announced that it had completed US$700 million series D financing led by Temasek Holdings, DST Global, and Tencent Holdings Limited in December 2014.
The news also came at a time when private car hailing apps are being banned or prohibited in a number of cities in China.
Beijing's transportation authorities reportedly said yesterday that private car services via such apps like Kuaidi Dache and Didi Dache are illegal. Other cities, including Shenyang, Nanjing and Shanghai, have also made similar announcements.
Launched in May 2012, Kuaidi Dache received US$10 million series A financing from Alibaba Group Holdings and Matrix Partners in 2013, according to information posted on its website.
The company reportedly completed over US$100 million series B financing from Matrix Partners and Alibaba, and an undisclosed amount of series C round in 2014.
Kuaidi Dache's taxi apps cover more than 300 cities across the country. The company claims to be the largest such app maker in China with a 54% market share.