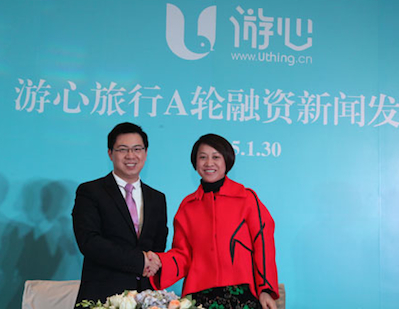 Beijing-based online customized travel services platform Uthing.cn says it has completed US$10 million series A financing led by Korea Investment Partners, Chinese property and investment company Mylin Holding Group, and Tsinghua Unisplendour Shunfeng Investment, according to an announcement the company made at a Beijing press conference.
The financing round values the company, founded in March 2014, at US$100 million.
The round was completed in December 2014, and follows an undisclosed pre-A financing transaction in August 2014 led by CDH Venture and Deng Feng, founding managing director of Chinese venture firm, Northern Light Venture Capital.
Uthing.cn targets the high-end segment of the Chinese tourism sector by providing private customized travel packages for demanding travelers.