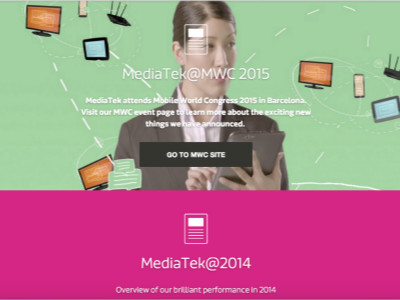 Hsinchu, Taiwan-based fabless chipmaker MediaTek has launched a US$300 million venture capital fund, MediaTek Ventures, to invest in global start-ups, according to a company announcement.
MediaTek Ventures will target the semiconductor system and devices, Internet infrastructure, and Internet-of-things sectors, in order to create a collaborative ecosystem around MediaTek's main businesses.
The fund will back start-ups in Greater China, Europe, Japan and North America. It will participate in all stages of funding.
"We will not constrain ourselves to any single region in pursuit of innovation and excellence. Through MediaTek Ventures, a new generation of world-class companies will be empowered," says David Ku, chief financial officer of MediaTek, in the statement.