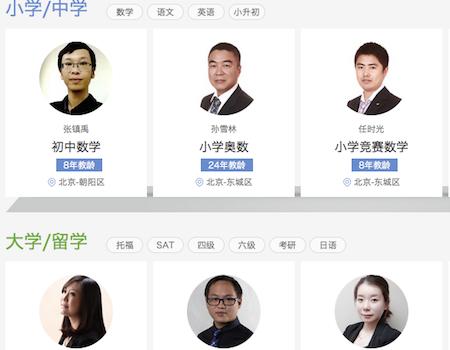 Beijing-based online education platform Genshuixue has completed US$50 million series A financing led by Banyan Capital, according to announcements posted on the company's official Weibo account.
Chinese venture firms QF Capital and GP Capital also participated. The round values the nine-month-old company at US$250 million.
The financing round, which includes US$41 million from the three venture firms and US$9 million from the company's founding team, is a new record for series A funding for Chinese companies. Smartphone maker Xiaomi Inc. previously raised US$41 million in its series A round in 2011.
Launched in June 2014, Genshuixue currently has 70,000 registered teachers and nearly one million registered students. Its platform covers almost 70,000 different classes across all age groups.