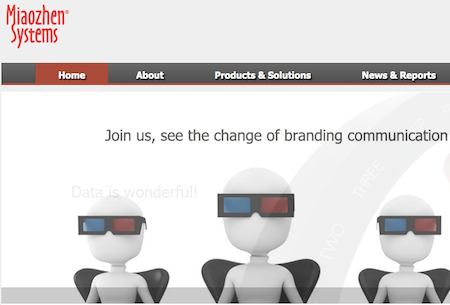 Beijing-based third-party advertising services firm Miaozhen Systems has completed a series D round of financing worth over US$50 million led by Primavera Capital, according to a company announcement.
The company says it will use the proceeds on mergers and acquisitions, as well as improving its shareholding structure.
Founded in 2005, Miaozhen previously raised a total of over US$30 million in three rounds of funding in 2010, 2011 and 2013, according to its website.
Earlier this month, Hangzhou-based online and mobile advertising firm Panshi completed US$200 million series B round of financing led by Shanghai-based NewMargin Ventures.