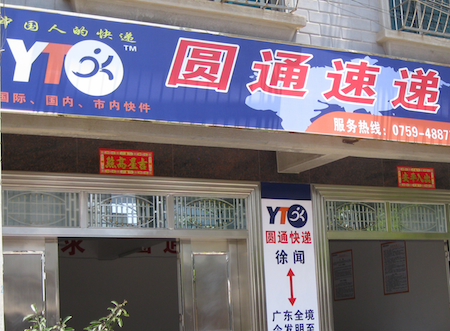 Alibaba Group Holdings and Yunfeng Capital, a private equity firm founded by Alibaba chairman Jack Ma, have acquired approximately 20% of Chinese logistics firm Shanghai YTO Express (Logistics) Co., Ltd. for an undisclosed amount, according to media reports.
The two parties plan to improve the management of their logistics platforms, push for internationalization, and expand services to rural regions in China.
Representatives at Alibaba did not immediately respond to inquiries to confirm the news.
The investment follows the establishment of Cainiao Network Technology in May 2013. Cainiao was spearheaded by Alibaba, with the backing of Chinese retailer Yintai Group, Fosun Group, S.F. Express Co., and four major Chinese courier companies.
The Cainiao platform currently integrates services of 15 Chinese courier companies, with over 2,000 allocation centers and 100,000 service points combined.
Founded in 2000, Shanghai-based YTO Express currently takes around 20% of China's courier market, according to the reports.