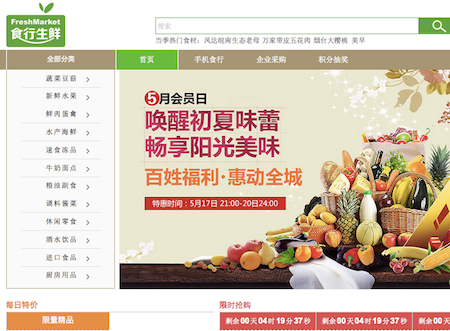 Suzhou, Jiangsu province-based fresh produce O2O (online-to-offline) platform FreshMarket has completed RMB180 million (US$29 million) series B round of financing led by Tiantu Capital, according to a company announcement.
Founded in 2012, FreshMarket has raised a total of RMB225 million (US$36 million) in two rounds of funding.
The company fulfills consumer demand for fresh produce in local communities via online ordering and convenient pick-up in nearby shops.
Its services are currently available in over 500 residential communities in Suzhou and Shanghai. It plans to expand operations to other major cities in China.