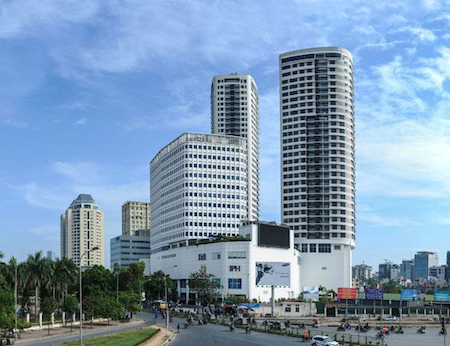 Hong Kong-based real estate private equity firm Gaw Capital Partners has bought a portfolio of real estate projects in Vietnam from a company named Indochina Land Holdings 2 Limited for US$106 million, according to a company announcement.
The portfolio is comprised of Indochina Plaza in Hanoi, Hyatt Regency Danang, and two additional land development projects in Danang and Ho Chi Minh City.
The deal expands Gaw Capital's presence in Vietnam, and follows an investment in a mixed-used development project, Empire City, in Ho Chi Minh through its Gateway Real Estate Fund III.
The transaction was completed via a joint venture fund, Gaw NP Capital Vietname Fund 1, L.P., which can deploy additional capital in Vietnam.
NP Capital, based in Ho Chi Minh City, is the local joint venture partner in the fund and its founder is the deputy general director of Tien Phuoc Group, a Vietnamese real estate developer and investor.