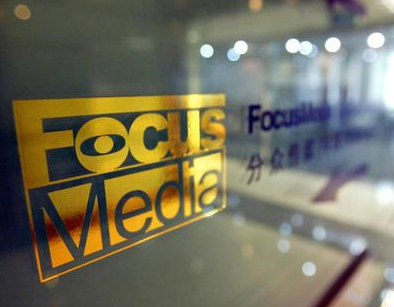 Shenzhen-based Chinese venture firm Fortune Capital has invested RMB300 million (US$48 million) in Focus Media Holding Limited for an undisclosed stake in the digital media and display advertising company, according to Chinese media reports.
Shanghai-based Focus Media was de-listed from the NASDAQ after a go-private deal led by company founder and a group of private equity firms in 2013.
Earlier this year, Focus Media revealed plans to re-list on the Chinese A-share market via a reverse merger with Shenzhen-listed Jiangsu Hongda New Material Co., Ltd., a rubber producer and distributor based in Yangzhong city, Jiangsu province.
Focus Media is to be valued at US$7.38 billion, compared to a valuation of US$3.7 billion at the time of its privatization nearly two years ago.
Focus Media's founder, Jason Nanchun Jiang, holds 26.73% of the company currently. FountainVest Partners, Fosun International Limited, CITIC Capital China Partners each holds 19.71%, 17.43%, 9.85%, respectively.
The Carlyle Group and China Everbright Structured Investment Holdings also participated in the privatization deal, but it's unclear how large a stake they each own.
Founded in 2003, Focus Media operates advertising screens in office buildings and other public venues in over 100 cities in China. It recorded net profit of RMB2.5 billion in 2014, up from RMB1.3 billion in 2013.