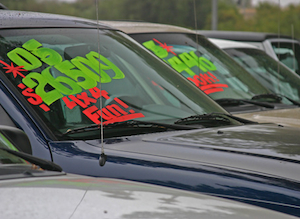 Beijing-based online used car marketplace RenRenChe.com has completed US$85 million series C financing led by Tencent Holdings Limited, according to an announcement posted on the company's Weibi account.
Existing investors Lei Jun, who is the founder of Chinese smartphone maker Xiaomi Inc, as well as Ceyuan Ventures, Shunwei Capital, and Redpoint Ventures also participated in the round, which values the start-up at US$500 million.
In December 2014, RenRenChe.com completed US$20 million series B financing led by Ceyuan Ventures and Shunwei Capital.
Founded in April 2014, RenRenChe.com received US$5 million series A funding from Redpoint at the time of its establishment.
Renrenche.com handled 3,000 used car transactions in July, says the statement.