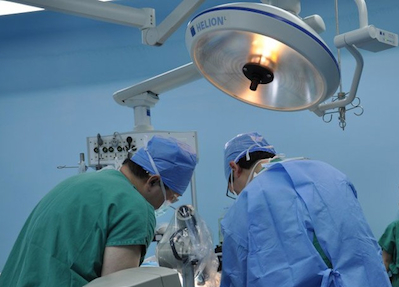 The digital healthcare market in China, measured by spending on the sector, will expand from US$3 billion in 2014 to US$110 billion in 2020, according to estimates by the Boston Consulting Group.
In 2014, approximately US$700 million in venture funding poured into digital healthcare in China, with investors supporting e-commerce, online physician-and-patient communication services and disease management apps.
Almost 40% of people in China have a smartphone and use the device for three hours a day on average.
As a result, healthcare in China will be transformed. Every step will be affected: how patients are diagnosed, treated, and managed; how physicians and hospitals operate; how pharmaceuticals and medical-technology devices are supplied and used.
It's important for digital players to strike partnerships with hospitals, physicians, and other parties to by leveraging their mobile payment, social- media, and search engine tools.
Pharmaceutical and medtech companies need to harness digital tools to improve their sales and marketing efficiency, provide disease management solutions, etc.
Drug distributors and retailers must move quickly to avoid being displaced. They must either build e-commerce capabilities of their own, or partner with emerging e-commerce players.