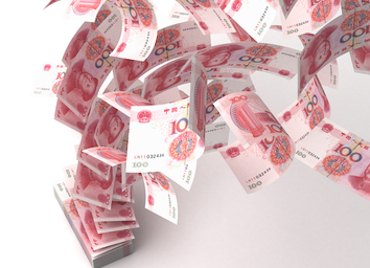 Carl Huttenlocher is now one of my favorite hedge fund managers.
Why? Because one year ago, the chief investment officer of Hong Kong-based Myriad Asset Management predicted, correctly, that the RMB would and must continue to devalue – at a time when mainstream wisdom believed in China's ability to keep a stable exchange rate.
After Huttenlocher presented his argument at the Sohn Conference Hong Kong last June, the sentiment among the roomful of hedge fund managers was…em…shall we say very few of them noted in agreement?
"I think he's being too pessimistic about the Chinese economy," I remember one elegantly dressed lady commented.
Again, all these echoes the voice of my all-time favorite investment guru, Howard Marks. The chairman of Oaktree Capital wrote that the best investment ideas are often the least popular.
Read Huttenlocher's thesis 15 months later, you will see why some people are rich, and why they deserved to be. I'm sure his bank account has benefited from it as a result.
Depending on the strikes and tenor of the offshore deliverable CNY one purchases, his idea would have netted a return ranging between 20% to 30% during the past 15 months. Not bad compared to the Heng Seng Index, which declined 6%, and the S&P 500 index, which stayed flat, during the same time period.
Read Huttenlocher's investment idea here.