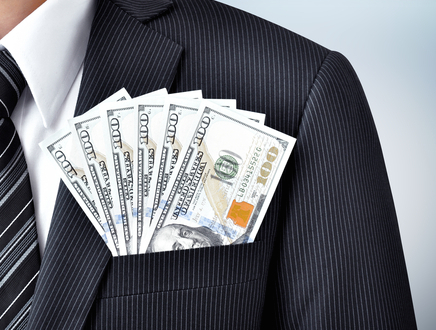 Financial companies will increase pay by 5% in Hong Kong and mainland China, and will pay six months salaries as bonus in 2016, despite industry-wide cost cutting, according to estimates released by consulting firm Pretium Partners Asia Limited.
Pretium's research shows that regional and local firms are more aggressive than their international counterparts in terms of pay increase and bonus payouts to retain staff.
The research examined 76 international and Asian investment banks, asset management, private equities firms, and insurance companies with multiple offices in Asia.
Cost cutting will be the main theme among global banks in Asia due to unsatisfactory business performance.
This echoes with the slowdown of the Chinese economy, which has marked the end of explosive growth among Chinese financial services firms.
Despite the belt tightening, the 5% salary increase projection in Hong Kong and mainland China is still higher than Singapore's 3.7% and Taiwan's 3%.
Other developed markets, such as South Korea, Japan and Australia, is projected to see 2.8% to 3.3% for salary increase next year.