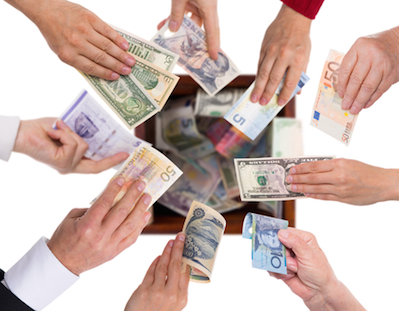 A total of RMB11.4 billion (US$1.7 billion) have been raised via crowdfunding platforms in China in 2015, up over four times compared to the year before.
The number is, however, only a quarter of the RMB49.5 billion (US$7.5 billion) that was expected to be raised for the year, according to data from Wangdaizhijia.com, a Chinese P2P data platform.
By the end of 2015, a total of 283 crowdfunding platforms were left standing after 66 companies were closed or moved on to other businesses due to fierce competition.
An aggregate of 49,242 projects sought to raise money on crowdfunding platforms in China last year, of which around 69% are reward-based crowdfunding, while charity crowdfunding and equity crowdfunding each took 15%.
Over 72 million people invested in projects on crowdfunding platforms, with over half of them in charity crowdfunding projects.
Equity crowdfunding will enter a rapid growth period, while reward-based crowdfunding will become a new model for Chinese consumers going forward, forecasts the report.