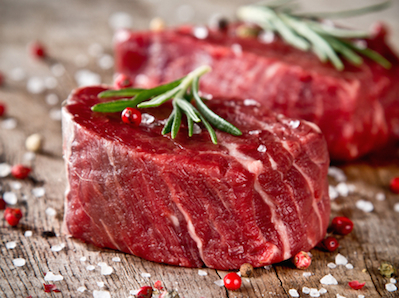 Chinese beef cattle producer Heilongjiang Hengyang Cattle Industry Co., Ltd., backed by CDH Investments and DT Capital Partners, is planning a backdoor listing to float on the A-share market in China, according to a disclosure document (in Chinese).
Shenzhen-listed coal mining firm Sundiro Holding Co., Ltd. says that Hengyang Cattle has agreed to acquire 10.99% of its shares from the company's biggest shareholder for RMB699.7 million (US$106 million).
The price represents a 37% premium to the company's last closing share price before trading was suspended pending major transactions.
Concurrently, Sundiro plans to acquire 100% of Hengyang Cattle by issuing new shares to the meat producer in a private placement, says the document without giving details.
After both transactions are completed, Sundiro will be controlled by entities affiliated with the founders of Hengyang Cattle.
The company plans to release detailed information of the transactions in the next thirty days.
The assets being injected to Sundiro are expected to generate RMB400 million, RMB500 million and RMB600 million in net profits in 2016, 2017 and 2018, says the document.
Hengyang Cattle, based in Heilongjiang province, teamed up with CDH Investments to acquired Australian beef processing firm Tabro Meat for reportedly over A$25 million (US$18 million) in 2014.
It's unclear when and how did CDH Investments and DT Capital Partners invested in Hengyang Cattle.
Sundiro previously planned a few major transactions to expand outside of its main mining business, including raising money through new share issuance to acquire a yacht business and a medical clinic business.
Both attempts were unsuccessful. In October 2015, the company said it had agreed to jointly launch a healthcare investment fund with ZY Investments, a Chinese healthcare-focused private equity fund.
It's unclear if the fund initiate will be further pursued after the reverse merger agreement.