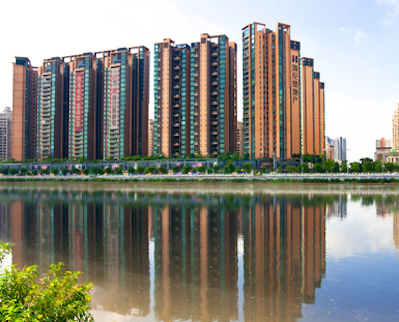 China released a new rule to relax housing mortgage down payment to help sustain the warm-up in property transactions and prices, but a nation-wide property market recovery will still be a long and strenuous process, says a research report by ANZ.
The People's Bank of China (PBoC) and China Banking Regulatory Commission (CBRC) jointly released a notice to relax the mortgage down payment rules in the country today.
The announcement follows the PBoC's announcement in September 2015 to lower the mortgage down payment ratio for first-time home buyers to 25%.
The move is effectively a policy easing measure to counteract the downward investment cycle of the property market.
While the minimum mortgage down payment ratio is still in principle 25%, local government can now lower the ratio to 20%.
Real estate investment only grew merely 1% last year, lower than the overall fixed asset investment of 10%.
As real estate investment accounts for 17.4% of China's fixed asset investments, the sluggish property market was a major dragged on investments and the overall economy in 2015.
However, a nation-wide property market recovery will be a long and strenuous process, dragged by the large inventory overhangs in lower-tier cities.
The de-stocking process in the property market will take one to two more years to complete.
By 2018, the housing market de-stocking will be completed, leading to an upward property market cycle and a "v-shaped" rebound of the economy, the report forecasts.