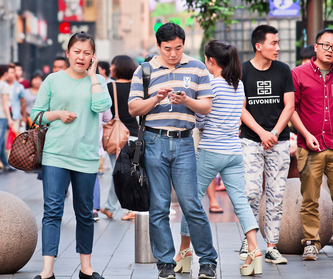 China has the highest adoption rate among all major countries for ride share mobile app usage.
Over 30% of iPhone users in China use at least one ride share mobile app, compared to around 10% in the U.S. and around 6% in Germany at the end of 2015, according to new research released by mobile analytics and data firm App Annie.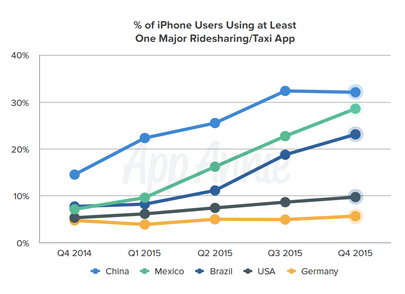 (Source: App Annie)
China's smartphone penetration rate, the percentage of the population using a smartphone, is expected to be around 53% this year, compared to 77% in the U.S.
Emerging markets such as Mexico and Brazil also have higher adoption rates, with the ratio of their iPhone users with at least one ride share app at just under 30% and around 23%.
The rapid growth of ride sharing apps in each market has led to fragmented global competition.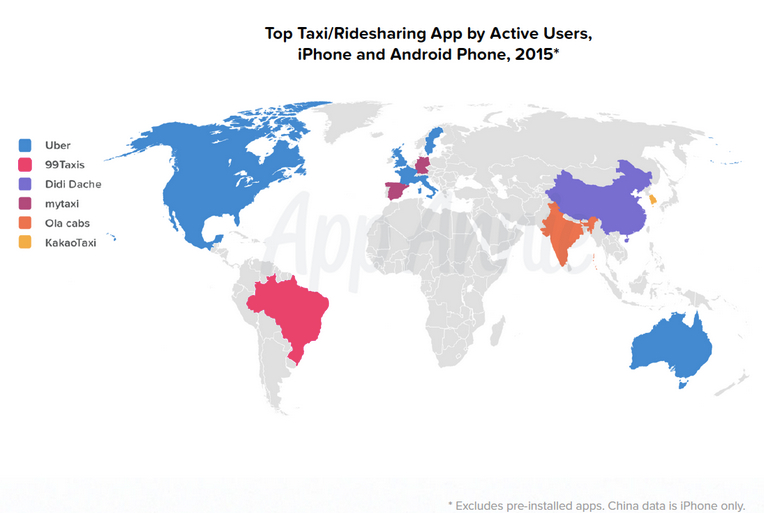 (Source: App Annie)
Uber is the only truly global player, holding a top-two spot in many countries.
To establish a more global presence, regional powerhouses like China's Didi Kuaidi, Uber's competitor in the U.S. Lyft, and Southeast Asia's GrabTaxi have formed a roaming agreement that allows international travelers to use their local app in other countries.
For example, Didi Dache could summon a Lyft driver when used in the U.S.
This could create interesting market dynamics with strategic partnerships making up for lower market penetration, but that's yet to be seen, says the report.