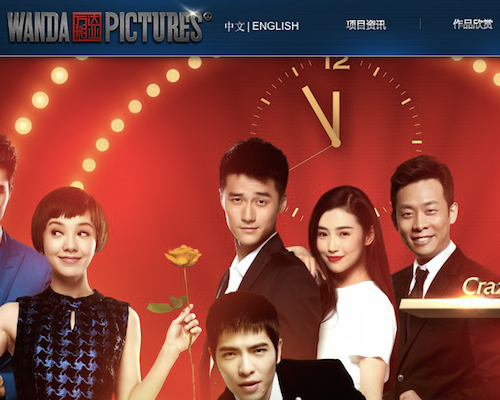 Wanda Pictures, the film division of Dalian Wanda Group Co., is seeking to raise US$1.5 billion from Chinese investors at a US$5.3 billion valuation, the Wall Street Journal reported.
Wanda Pictures comprises Wanda Group's own movie-production business and Legendary Entertainment, a U.S. movie studio the Chinese conglomerate agreed to buy in January.
The company, founded in 2011 as a wholly-owned subsidiary of Wanda Group, plans to go public later this year, either through an initial public offering, a backdoor listing or an asset injection into another listing entity controlled by the Wanda Group, says the reports.
There are currently over 400 companies queued up on the waiting list to be allowed a stock market float in China. As a result, companies are increasingly taking the back-door listing route to access the public market.
Wanda's billionaire founder Wang Jianlin personally owns 20% of Wanda Pictures. Wanda Culture, which includes Wanda theaters, AMC theaters and other entertainment assets, owns 55%.
The remaining 25% is owned by Wanda Group, according to the Wall Street Journal.
Wanda Group has started or backed numerous business ventures with plans to seek a separate listing.
After obtaining an Internet lending business license from Shanghai's Free Trade Zone in January, Wanda said it plans to list its Internet finance arm soon.
Wanda E-commerce, a joint-venture firm established by Wanda, Baidu, Inc. and Tencent Holdings Ltd. in August 2014, also has an initial public offering planned for its future.