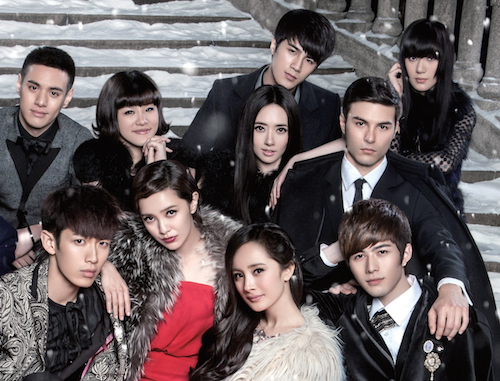 Chinese movie studio Huayi Brothers Media Corp. and Tencent Holdings Ltd. have completed taking over control of a Hong Kong shell company to serve as an offshore platform for their internationalization efforts.
China Jiuhao Health Industry Corp., a retirement home developer listed in Hong Kong, has been renamed Huayi Tencent Entertainment.
Huayi Tencent Entertainment has ambitious plans to acquire a South Korean entertainment company very soon and to produce films with U.S. and European film producers, according to Chinese media reports.
Then, Huayi and Tencent will promote and sell the content via their online and offline channels.
Yunfeng Capital, co-founded by Alibaba Group Holding Ltd.'s Jack Ma, also participated in the deal.
Huayi and Tencent each holds 18.17% and 15.68% of the company, while Yunfeng Capital owns 5.12%.
Last year, Huayi agreed to co-finance at least 18 movies to be produced over a three-year period by Robert Simonds' STX Entertainment.
Alibaba, Tencent and Jack Ma already control a combined stake of over 11% of Huayi Brothers' Shenzhen listed company.